Copenhagen is the beautiful capital of Denmark, and there is just a lot of reason why you can fall in love with this city in a heartbeat. It's a subtle fusion of the old medieval times and the new innovative age. It is also one of the most livable places with their government trying so hard to make it the greenest and cleanest city in the world. The places to see here is also quite astonishing, here are the places you need to see when you're in Copenhagen.
THE LITTLE MERMAID STATUE
Most tourists say it is an overrated attraction but you couldn't possibly pass the chance of visiting this world famous statue inspired by Hans Christian Anderson's Little Mermaid. Since you're in Copenhagen, just drop by it besides, there are a lot of scenic places nearby that you can enjoy like the Gefion Fountain in front of St. Alban's Church.
NYHAVEN
The tall colorful old houses in this 17th century waterfront canal is one of the most picture-perfect places in Copenhagen. The ambiance here is just perfect for a stroll, afternoon coffee or just laze around whole day. With its laid-back cozy atmosphere, it would be quite hard to fathom that these used to be a shady part of town, now it's full of alfresco harbor-side restaurants.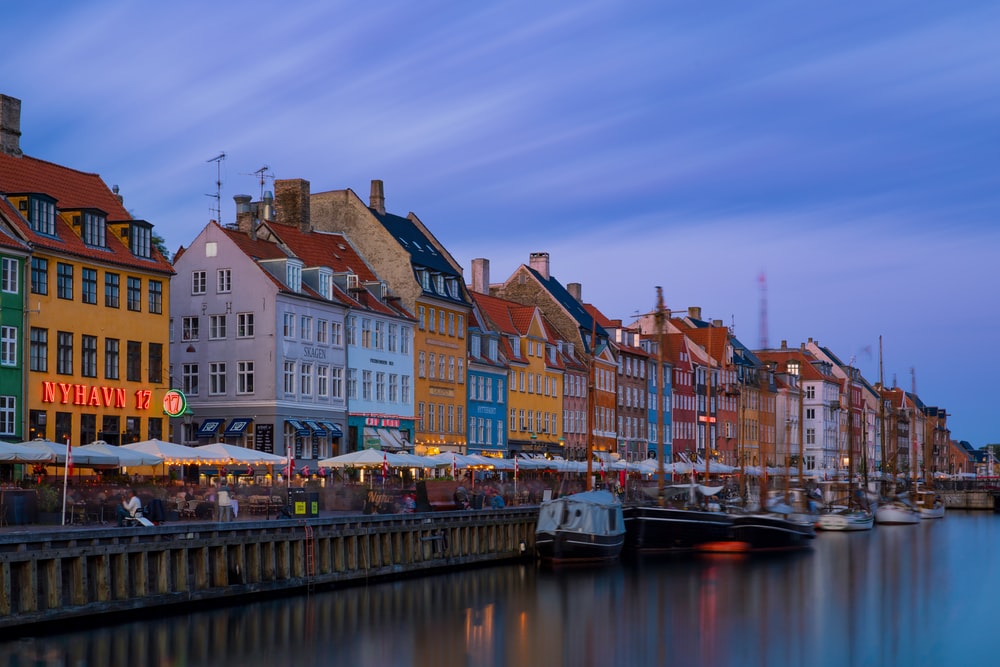 RIDE THE BICYCLE
Riding a bike is part of the Danish everyday life and why not? It's the most bike-friendly city in the world with bicycle lanes everywhere. You can hire a bike from the rental shops dotting the city, and what better way to experience Copenhagen than to ride like a local in the super-cycle highway. Bikes may be laid-back but rental bicycles here have GPS so you won't ever get lost while touring the city.
TIVOLI GARDENS
Another famous city landmark that shouldn't be missed, the Tivoli Gardens, is like Disneyland in Denmark. It's a place for the young and old so you could unleash the inner child in you. Aside from the thrilling rides, this second oldest theme park in the world, still has the connection to its origin with its oldest wooden rollercoaster and some quirky and nostalgic designs. Even if you don't want to try the rides, visiting it from late afternoon until night would give you some of the best scenes of the park.
FEAST ON DANISH PASTRIES
Danish pastries are just as famous as the landmarks in this country, and since you're already here, taste the authentic pastries in the many bakeries around the city. A Danish pastry is full of butter and is made with lots and lots of thin layers of pastry, and that's what makes it so deliciously tasty. Enjoy eating one of these after touring the famous attractions of the city.